Lacey Township Food Bank



| | | |
| --- | --- | --- |
| | (click on pictures to enlarge) | |




IT'S BEGINNING TO LOOK A LOT LIKE CHRISTMAS!




On the twelfth day of Christmas our Lacey Township Community gave to over 220 clients:

A beautifully decorated Christmas tree by Penny and Art Rone
Holiday music a – playing
Turkeys and Hams
Shelves stocked to maximum
Holiday dinners
Festive trays of home-baked cookies by the Girl Scouts of the Jersey Shore
And their leader Debbie Wiedow
Along with 20 bags of toiletries
The Peluso Family baking and donating cookies for their 8th year
Santa-hatted elf volunteers
Loading and carrying
Smiling and singing
Lacey Township Community good cheer!

All of us here at the Lacey Food Bank would like to thank our generous Lacey Township neighbors and volunteers for once again transforming our food bank into a generous land of plenty for those who are so desperately in need, especially this time of year.




There was a tremendous amount of holiday festivity, smiles, thankful hearts and smiling faces as our clients entered and then left with arms ladened with their holiday goodies.




Thanks for all you do, Lacey friends, including stocking our shelves with much-need food items, sponsoring client families, volunteering at events, gathering toys and gifts from our neighborhood sponsors and stepping up to the plate whenever there is a need all through the year. We are forever grateful for without you, our work could not be accomplished.




Merry Christmas and all good things in the New Year!







| | | |
| --- | --- | --- |
| | PHOTOS COURTESY OF ART RONE | |
THE PROMISE OF CHRISTMAS
For centuries man has kept an appointment with Christmas. And so Friday, the volunteers who make up the Lacey Food Bank Kids Committee honored that Promise of Christmas as Community Hall was transformed into a Santa's Workshop and Wonderland. Volunteers set out box after box, table after table of new toys and games and sports equipment. With something to please Mom and kiddies alike, the children on our client list received new, warm and stylish clothing of their choosing, along with the "must have" Christmas items of pajamas, socks, scarves, hats and mittens. An extra special treat came in the way of gift cards that enabled us to 'gift' the older and harder to fit children. There was even a few extra surprises for Mom, with wrapping paper, boxes and stocking stuffers for the taking, along with some gift cards for a special Christmas breakfast!

We could only wish to be able to thank each and every one of you who helped us make Christmas wishes come true for the children of the Lacey Food Bank. For the most part gifts come to us anonymously - collected in school drives, dropped off in bins located in stores and offices throughout Lacey, through employee collections and angel trees, drop offs at the Food Bank and in dollars and cents stuffed in our collection jars. For all of you, please know that we and the children are grateful for what you so freely give in the real spirit of Christmas.
~ Merry Christmas from the LFB Kids Committee
PS.......A very special THANK YOU to all the volunteers who give up so much of their time during this busiest time of the year to get this event up, running and done. Without YOU this day of giving could never happen.
THE TUNA CLUB IS SUN-KISSED!




Bob West and Pam Nessler gifted Lacey Food Bank Co-Chair Pete Peters with a check for $425 from The Forked River Tuna Club's Ladies Auxiliary to aid the Lacey Food Bank in getting through the holidays. The Tuna Club have been dear friends and staunch supporters of the food bank, earning esteemed sponsorship year after year and for that we thank them.

The Tuna Club is located on Bay Way and is comprised of a congenial group of boaters and fishermen. They encourage new members to join them in their quest to catch the ever-illlusive one that got away!
Fish Hawks Board of Directors

(Front Row: Karl Dahl, Bob Dunlap, Bob Kratsch, Tony Guadagnino. Rear: Rich Labor, George Royston, Ken Rylak, Bill Westervelt)




THE FISH HAWKS CATCH THE BIG ONE!

Holy Mackerel! You should have seen the big haul The Fish Hawks Salt Water Anglers Club netted for the Lacey Food Bank at their December meeting! Along with an abundance of food items, this fine group of "a"fish"ionados" reeled in some toys and a check for $150 for the LFB Kids Christmas.

The Fish Hawks cast their lines and fish for food donations from their members at each of their monthly meetings and have been strong supporters of the LFB. Their generosity has proven that all it takes is a hook, line and sinker to catch the big one for the LFB, and that's no fish tale!
FEEDING THE HUNGRY

The wonderful Forked River Presbyterian Church Youth Group paid their annual visit to the Lacey Food Bank. Not only did they spend the morning collecting bags of food from their neighborhood routes with their leaders Steve and Tadd, but they also delivered it to the Lacey Food Bank and then stayed to sort, pack and shelve it.

The church is closely aligned with the LFB with Reverend Dr. Terry Chapman serving as a Trustee, the HATs (Hunger Action Team) providing and setting up a produce table each month and the parishioners collecting food each week while attending services.

Our heartfelt thanks to this compassionate congregation for carrying out God's call to feed the hungry.
THE ANNUAL LACEY CHRISTMAS PARADE

The Annual Lacey Christmas Parade is held on the first Saturday in December each year. Started by Bill Shepherd and held in front of his Lanoka Harbor home, it finally got too large and was relocated to its current location – on Lacey Road from the Methodist Church to the Municipal Building.

The Elks Lodge now sponsors the parade and sends it's Jr. Elks, the Antlers, along the route with shopping carts, to collect food from the parade watchers. This year, Laura Caroccia's fliers for the Lacey Food Bank Kids Christmas Program were also distributed.

The parade is held for the benefit of the Lacey Food Bank, and leading the parade route were stores master Dick Sansone and former chairman, Guy Burnett, with LFB bank mascot Snoopy Burnett, who surveyed the crowds calmly and responded to often chanted SNOOPY calls with dignity and aplomb : ). Our new van was decorated in style for the holiday season. All in all, it is a good old-fashioned fun event for the residents and we thank them for their generosity!
INTERFAITH EVENT BRINGS BOUNTIFUL

BLESSINGS FOR THE LACEY FOOD BANK

St. Pius X Church hosted an interfaith event which brought four local churches together for a non-denominational service. Participants were: St. Pius X Church with Pastor Richard Basznianin, The Forked River Presbyterian Church with Reverend Terry Chapman, Lacey United Methodist with Reverend Linda Applegate, and The Lighthouse Christian Worship Center with Pastor Gloria Kuipers presiding. The choir from Lacey United Methodist Church joined The St. Pius X Church choir, and their combined voices resounded like angels!

The collection was dedicated to the Lacey Food Bank, and when all was said and done, $555 was donated to our organization. We are truly blessed by the angels in our township who surround those less fortunate with their strength in giving.
THE INTERGENERATIONAL CLUB DOES IT AGAIN!

The Lacey Food Bank recently experienced one of their favorite events. The Intergenerational Club, comprised of seniors, teachers, and students representing all the elementary schools in Lacey, arrived with a school bus chock full of non-food necessities…everything from paper towels and dish soap to toilet paper and plastic wrap.

The students then hauled their treasures into the Lacey Food Bank and were instructed on where and how to set it up. The clients will be eagerly partaking of their generosity during the December distribution. Our utmost thanks to this wonderful association for their selfless acts of kindness.
GIVING THANKS FOR OUR BOUNTY OF GENEROUS FRIENDS


The Lacey Food Bank is thankful and grateful to the students of the Lacey High School Interact Club who, along with members of the Forked River Rotary, provided the manpower to sack, pack and carry out the fixins' for a complete Thanksgiving Dinner. For more than 25 years Thanksgiving Dinners have been provided to needy families in Lacey by the Forked River Rotary. With turkeys and all the trimmings provided by the Lacey Shoprite and Walmart the students experienced first hand a 21st century version of the shared harvest feast.

The Lacey Food Bank is indebted to the many community groups, businesses, individuals and schools who open their hearts and their pocketbooks to help us feed the Lacey families who are in need. In a time when more people than ever are reaching out for help, we are proud to be part of a community working together to put food on the tables of those who need it the most.

Happy Thanksgiving to You All!!
Eagle Scout Project to Beautify the Lacey Food Bank Building


James Robert Bond, Lacey resident and a member of Troop 42 in Waretown has chosen the Lacey Food Bank as his Eagle Scout Project. James' plan is to beautify the grounds surrounding the building entrance with plants and shrubbery turning the drab and often melancholy old brick building into welcoming oasis for our clients, volunteers and visitors. Eagle Scout distinction comes only after hard work & commitment . Outstanding qualities in a young person today. Many thanks to James & his fellow Scouts. And THANK YOU JAMES for selecting the Lacey Food Bank as your service project!!!

The following Boy Scouts from Troop 42, under the direction of James Robert Bond, participated in the project: Kipp Hopper, Josh Throckmorton, Bryan Magerowski, Mike Maffuci, Nick Tsolakis, Tim Blood, Kenny Siminsen, Bobby Bender, Matt Cronin, Josh Gechtberg and Trever LaVella.
DOING A GOOD TURN FOR THE LACEY FOOD BANK

Every November the Boy Scout Council of Ocean County sponsor a very important food drive which fills our cupboards at a critical time of year - the holidays and winter. This year they gathered almost 338 bags of food, which volunteers rallied around to sort and pack. Shown above are scouts from Pack35 and Troop 156. (click to enlarge)

Thank you to all of these fine young gentlemen and their leaders who managed to come through again with this abundance of blessings for the Lacey Food Bank.
RAKING UP GOOD DEEDS

The Lacey Food Bank's Teen Corp sent out a gang of "leafers" to help elderly or handicapped clients do their fall cleanup. The group, chaired by Donna McAvoy, gives a hand throughout the year. Look for them at the annual Christmas parade. Thanks to all of them for their service.

Back row: Josh Pawlak, Frank Kasmer, Bailey Dickson, Justin Kasmer, Chris Hoffard, Joe Noda, Dan McAvoy, Kyle Mitchell, Johnathan Grande

Front row: Alena Latrell, Gianna Noda, Kelly Reitmeyer, Lauren Miklosey, Erin Miklosey
Guy Burnett, Tom Kelly, Christina Van Berkel and Laura Carrocia

Mr. Touchdown Scores for the Lacey Food Bank


For more than a dozen years, the Lacey Township High School Football Team and their awesome Cheerleaders have spent the days leading up to the Big Homecoming Game with a friendly competition involving cans and coins and good spirited persuasion. All for a good cause, the Mr. Touchdown competition became the highlight of Spirit Week when the idea was first introduced by Mrs. Vircillo during her tenure as the varsity cheer coach. When all the coins were counted and the first Mr. Touchdown crowned, Coach V and the Lacey Football Foundation adopted the Lacey Food Bank as the designated charity. This year, under the direction of Ms. Jennifer Krett, Varsity Cheerleading , the LTHS Mr. Touchdown Challenge saw Quarterback Tom Kelly take the crown thanks to the efforts and enthusiasm of Cheerleader Christina Van Berkel. Christina raised nearly $600 of the $2,000 donation that was made today by the Lacey Football Foundation to the Lacey Food Bank!!!

Congratulations and our sincere thanks to Mr. Touchdown '13 Tom Kelly, Christina VanBerkel and all the LTHS football players, cheerleaders, coaches, and students for this outstanding contribution to the Lacey Food Bank. Go Lions!!!
New Ride!

The Lacey Food Bank has a new van thanks to the CHAMBER OF COMMERCE who helped purchase the vehicle along with several private donors. The emergency acquisition became necessary after our old van was deemed unfit for driving.

Thanks, also, to Trustee Rich Hauswirth, who expedited a bid for the van which was being sold by the Ocean County Soil Conservation District, along with esteemed sponsor Dick Ritchie who was instrumental with an initial inspection. We are also grateful to Debi's Signs for giving us a substantial discount for the signage on the van.

Now the Lacey Food Bank can keep on truckin'!!!
| | | |
| --- | --- | --- |
| | Doreen Padovani of Walmart with LFB volunteer Rosemarie | |
4TH ANNUAL HALLOWEEN COSTUMES FOR KIDS
Right after any holiday the members of the LFB Kids Committee go out looking for their own Triple D's....Deals, Donations and some occasional Dumpster diving. Halloween is an especially difficult project for us to fund. But thanks to the efforts of our liaison at Walmart Ms. Doreen Padovani and to Walmart, Lanoka Harbor, General Manager, Mr. George W. Smith, for his continuing support, not only did we get an extraordinary shopping allowance for our visit last Fall, but subsequently we were called back to pick up an unheard of amount of Halloween clearances. Costumes, wigs, accessories, makeup and even shiny red shoes were included in the nearly $2,000.00 worth of donated marked down merchandise!!!
This past Friday was no TRICK as more than 160 of our Food Bank Ghouls and Goblins (or their Moms) selected the just right TREATS from our assortment of costumes, wigs, accessories, makeup and decorations. While they lasted, each child also received a safety headband and a specially prepared Snack Pack with their very own reusable insulated snack pack bag.
Happy Halloween and Thank You from all of us on the LFB Kids Committee!
| | |
| --- | --- |
| | |
ANNUAL GARAGE SALE A SUCCESS
The place was in a panic - our Chief of Garage Sales , LFB Co-Chairman Harold (Pete) Peters was hauled off to the hospital in what turned to be a heart emergency requiring a quadruple bypass. We were on the verge of cancelling it but up stepped Regina Discenza and volunteer John Arnao, both from Baywoods and skilled in running that annual neighborhood event. Regina wasn't a LFB volunteer but she is now. Chief Pete, hearing of her dynamics in getting this together, and from his hospital bed, arbitrarily appointed her Mistress\Czar of the Annual Garage Sale.
Meeting at 7am, the two newly appointed garage sale czars, got started and were soon joined by 4 of the food bank's Teen Corp who with their youthful strong backs & legs made short work of hauling everything out of the storage trailers. ..... More volunteers showed up with offerings to be sold or hours to be given for the cause.
With nice weather and friendly shoppers we made just over $1,000 . Pete's spirit was certainly with us And the best part, the operation was a success and he'll be set free only one week after his ordeal. You just can't keep a good man down .
Thanks to all those who donated their items and time
to aid in this good cause.
MEET THE STOREKEEPEERS
The Food Bank is open from Monday- Friday from 10-12. Come in and meet our dedicated storekeepers who were happy to choose this occupation as volunteers. (We have many more jobs on different days and times that you can do if you sign up with us)
Storekeepers check the temperature of the freezers, hand out food to those who missed the regular date, check cans and boxes for out of date food, handle phone calls and requests for emergencies and sign up new clients. When all of that does not keep them busy enough, they tidy up.
Regular store hours were established last year by Chairman of the Volunteer committee, Pete Peters and now we don't know how we did without them to man the fort.
(click on pictures to enlarge)
PSYCHIC NIGHT SUCCESS

Friday night's nor'easter combined with the fiery torches that light the river just outside the Captains Inn in Forked River provided the perfect backdrop for an evening of psychic entertainment presented by the Lacey Food Bank Kids Committee.

Guests were entertained by a talented company of intuitives from Charmed in Company who read cards, palms, sticks and angels while shedding light on career changes, romance possibilities and trips to foreign lands! While they waited, our guests could visit the jewelry expo for something shiny and bright or test their own psychic ability at the Mystic Gem Corner! A Halloween treat table gladly accepted donations. A hot and cold buffet sampling of the best of Captains Inn fare satisfied everyone's taste buds, while the gift auction table offered Halloween-themed baskets.

The LFB Kids Committee thanks everyone who came out and supported this event. We can't do any of what we do, without you!!! Special thanks to Rosa Steitz, Debbie Candeletti and Andrea Flaherty who handled the door, the raffles and the spirits!!! And Thank You to Debbie Kay and the staff at the Captains Inn for their help and excellent service

The night's profit of $712 will help us reach our goal of providing Christmas gifts to each of the more than 300 Lacey children on our food bank client list.

We know we'll see you next year!
20th Annual Apple Festival

It was a picture perfect autumn day for all of the fun festivities at the 20th Annual Apple Festival sponsored by the Lacey Historical Society.

A hometown favorite event, AppleFest helps us to reinforce our commitment to the families and children of Lacey Township who need our support. An amazing $700 was raised for the Lacey Food Bank, along with applications from a few more folks.

Many thanks to all who came out to participate in this favorite community event and support our cause so generously.
VOLUNTEERS, WE SALUTE YOU!
Every now and again it is so important for us here at the Lacey Food Bank to pause, thank and celebrate our amazing volunteers. And this year at our Annual Volunteer Picnic a great time was had by all. Chef John performed his famous grilling technique with those luscious hamburgers and hot dogs. Many folks brought along their delicious covered dishes to share and no one went home hungry! There were even leftovers for Dick's seagull friend Seymore!
Many thanks to all who give their time and talent so selflessly to help those in need right here in our own community. We salute you!
SHOPRITE PARTNERS IN CARING
You couldn't help but stop and marvel at all these boxes of Cheerios...created by the Lacey ShopRite Partners in Caring team and on display in the Lacey ShopRite during September's Hunger Action Month. In celebration of 15 years of fighting hunger ShopRite teamed up with Cheerios to prove that local superheroes do exist and can be found in everyday people who make conscious decisions to help those in need.

"ShopRite Partners In Caring is a year-round, community-based, hunger-fighting initiative" said ShopRite Manager and Cheerio Race Car designer Phil Fitzgerald as he presented the more than 300 boxes of Cheerios that it took to build this car to Lacey Food Bank Storemaster Dick Sansone.

The "Goodness of Cheerios" and the generosity of the management and staff of the Lacey ShopRite is a welcome and sorely needed addition to our food pantry. From the drop-off bins located in the store lobby to the on-going coffee shop donations and more, Lacey ShopRite is a Hometown Hero, making our job just a little bit easier! Thanks, ShopRite!!!
The 18th Taste of Southern Ocean County Hunger Relief Dinner sizzled on a warm Havanna Night and raised a cool $80,000 for eight organizations with much needed funding. Our own Lacey Food Bank was once again blessed this year as a grateful recipient of $10,000 of these funds.

We want to express our overwhelming thanks to the Southern Ocean County Chamber of Commerce and the Southern Ocean County Community Foundation for this yearly event that is so beneficial for so many in need. They are major supporters in our war against hunger, and we would like to thank the 2013 Taste Committee, sponsors, chefs and attendees who worked so diligently to bring this event to fruition.

Presenting the check for $10,000 to our co-chair Pete Peters is The Taste of Southern Ocean Hunger Relief Dinner Chairman, Dan Taylor along with Chef Ian Smith.
READY FOR SCHOOL!

The Back to School Program of the Lacey Food Bank Kids Committee is dedicated to helping our families defray part of the cost of sending their children back to school.


Backpacks, stocked with pencil cases, pencils, notebooks, crayons, markers, rulers, erasers, sharpeners, glue sticks, child scissors and more were distributed to children in K-6. The students in grades 7-12 had their pick of binders, 1, 2 and 3 subject notebooks, pens, highlighters, staplers, index cards, sharpies, calculators and so many other supplies geared to the older student.

Our thanks and appreciation to the many community organizations, businesses and citizens whose generous donations made this Back to School event the best one yet. A special round of applause to Exelon, Walmart, TJMaxx , Hauswirth Insurance, Ryan's ServiCenter , Elaine Triano's Girls Scouts and the Lacey Teen Corps for their on-going sponsorship and support of all the LFB Kids Committee Programs.

More than 100 Lacey Township school children will get the opportunity to START SMART this year THANKS TO ALL OF YOU!!!
BON JOVI ROCKS!

John Bon Jovi knew what he was talking about when he wrote his song "Livin' On A Prayer" because at times that is exactly what our clients are doing. Helping them to hold on and make ends meet with our monthly food distribution is what makes our work here at the Lacey Food Bank so rewarding.

And once a month it's Bon Jovi day at the LFB, or at least that's what our crew of happy workers call it when the truck he purchased for the Monmouth Ocean Food Bank arrives at our door filled with free USDA and purchased food from the Monmouth Ocean Food Bank. We're all working together to do our best to help those who need a hand up.

So thanks, John and the Monmouth Ocean Food Bank for helping us to keep on truckin'!

We've got to hold on ready or not

You live for the fight when it's all that you've got

We're half way there, livin' on a prayer

Take my hand and we'll make it, I swear

Livin' on a prayer
LIFE IS GOOD AT THE LACEY FOOD BANK!

Since the beginning, our dream has been to have collection, packing and distribution all in one place. Now our dream has come true! Our "all-in-one" facility is located at 102 Station Road where food has always been collected all month long. Now, with our recently expanded facility, instead of packing up and trucking the food to the Lacey Community Hall, we just pack it up right here and have it ready to go when our clients arrive for the monthly two-day distribution.

It's so much easier to not have to lug those pre-packed grocery bags (at least 175 of them!) and boxes and boxes of the "take-me" items! The take-me tables are already set up and decorated with signs designed by Andrea Flaherty where clients return to "shop" after receiving two pre-packed bags of pantry items, plus a bag each of fridge\ freezer stuff - chicken, hot dogs, margarine, cheese, etc . In addition, everyone also gets a bag of fresh produce purchased and collected by the Hunger Action Team from the Forked River Presbyterian Church. They are happy as well since the sorting and packing is done right here, and there is no more lugging over from the church where it was previously done.

The two-day distributions at different times are working so well that there is never much of a back up in the lines. And, The Recreation Bus (Bud, Jack & Ryan) still bring homebound clients to the food bank, and delivers to the homebound, so up to 35 pre-packed everything is packed for them along with a bag of take-me items for the clents at home.

There is so much that happens behind the scenes, but somehow it all comes together and now things are that much better. It is a win/win situation for all. We are happier with the preparation and our clients are happier with how much more smoothly things run.

We're all smiles here at the Lacey Food Bank for all the good things that have come our way!

| | |
| --- | --- |
| | |


Donna & Dick



Joanne and granddaughter Annalise

LACEY DAYS 2013

Lacey Day 2013 was another big hit this year with residents gathering to enjoy the free hot dogs, hamburgers and ices, entertainment, games, demonstrations and local vendor information tables. The yearly event is organized annually by the Lacey Township Recreation Department and is held in Gille Park on Manchester Avenue in Forked River. It is a way for the township to give back to our residents with an enjoyable day of food, fun and fellowship.

Of course our dynamic group of Lacey Food Bank volunteers were on hand to distribute pamphlets and information about our program to all the kind people who stopped by our tent to say hello. We thank all those who donated to assist our mission to feed people in need right here in our own community.

We hope you'll plan to join us next summer to experience the best of Lacey!
SEPTEMBER IS HUNGER AWARENESS MONTH

Hunger Hurts. 1 in 6 people in America go to bed hungry…that's 49 million Americans! Join the Southern Ocean County Community Foundation, along with celebrities, government leaders, major U.S. corporations and grass-roots volunteers across the nation as they join in September to support Hunger Awareness Month - a multi-faceted effort to mobilize the public to end hunger in the United States. Look for their upcoming efforts to raise awareness and provide funding for our local food banks!

The Lacey Food Bank is proud to be associated with and is the beneficiary of the Southern Ocean County Community Foundation and the Southern Ocean County Chamber of Commerce. So please support your local food bank during Hunger Awareness Month and every month.
HATS OFF TO THE H.A.T.S !

THE HUNGER ACTION TEAM FROM THE FORKED RIVER PRESBYTERIAN CHURCH OUTDID THEM SELVES IN JULY. THE GROUP TRAVELED OUT TO FARM COUNTRY AND CAME BACK LADEN WITH A HUGE LOAD OF JERSEY FRESH CORN AND TOMATOES.

CLIENTS EAGERLY TOOK ALL THEY HAD TO OFFER. IT WAS A RARE TREAT FOR THEM TO ENJOY SUMMER KISSED PRODUCE RIGHT FROM THE FARM.

LACEY FOOD BANK LOVES OUR DEDICATED H.A.T.S. WHO SET UP A MONTHLY FRESH PRODUCE TABLE ALL YEAR FOR THE BENEFIT OF THE CLIENTS. THANKS TO ALL OF YOU FROM ALL OF US.
With the temps soaring into the 100's it's pretty hard to think Fall and Back to School. But that's exactly what a lot of our Moms are doing right now. Heading back to school after the long summer vacation can be tough on parents and students alike. For many of our parents, the added expense of buying Back to School supplies can be overwhelming. Between backpacks and supplies, even the most basic of back to school shopping can run upwards of $40 a child.

The Lacey Food Bank Kids Committee makes every effort to help defray these costs by providing the youngest of our client children with stocked backpacks and other school supplies. Client children in Grades 1-6 will receive new backpacks stocked with the basic school supplies that they will need to get started in those first days of the school year. The middle school and high school students will have an opportunity to select from our 'Take-Me' table of loose supplies such as binders, highlighters, multi-subject notebooks and more. But we can only do this with your help. We always need new backpacks, 3 subject notebooks, highlighters, rulers, glue sticks, crayons, pocket folders, staplers, scotch tape and many other school supplies. Monetary donations are welcomed and checks can be made payable to Lacey Food Bank. Please note in the memo area that your donation is for Back to School. We ask that all donations be dropped off no later than August 22.

Our goal this year is to provide the more than 100 school-age client children with the opportunity to start smart by having the supplies they need before they get to school.

If you have a donation or need more information, please call 609-242-2848 and leave a message for Laura Caroccia.
HIP HIP HOORAY!

For the second year in a row, dynamo Sam Constantino and friends Katie, Mike, KC, Ryan and Joe held a food drive for the Lacey Food Bank. Along with a van load of food, they collected $260, which puts them on our esteemed sponsor list providing one family with one year's worth of $10 Shop Rite gift certificates and $10 worth of supplemental fresh food.

Three cheers for these wonderful friends of the Lacey Food Bank!
STRONG MINDS CAMPAIGN

LFB Kids Committee supports the Strong Minds Campaign with a Summer Reading Program geared to engage children in summer reading and learning activities. One of the cornerstones of the Strong Minds Campaign is the belief that "Kids engaged in summer reading activities are better prepared for the new academic year, show improvement in spelling, writing style, vocabulary and grammatical development. Reading also offers opportunities to discover books that are not associated with classroom lessons, allowing kids to expand their horizons and discover new story genres." The annual LFB Kids Summer Reading Program was designed with this goal in mind and to encourage reading as a lifelong habit.

Many thanks to Jenna Caroccia who took on the challenge of coordinating this event and to Elaine Brueckmann for all her help. More than 75 children took part in the program, all of them leaving with a bag of books and some cool summertime treats.
SUPER VOLUNTEERS STRIKE AGAIN!!!

Super Volunteers Barb and Tom Segrich, two valuable volunteers for the Lacey Food Bank, came to the rescue once more by coodinating another food drive in their generous community, Sea Breeze.

Barb, who along with Tom work distribution, commented that they are so fortunate to live in this community with such wonderful and generous neighbors.

Thanks, Barb and Tom, and all our wonderful friends in Sea Breeze, for saving the day once more! These donations gave the food bank a much-needed boost.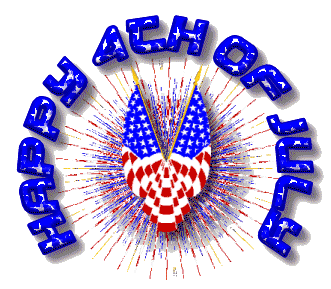 ALL OF OUR BEST WISHES
FOR A SAFE AND HAPPY INDEPENDENCE DAY!
A Love Match

All of us at the Lacey Food Bank congratulate our friend & volunteer, Ed Wiesbrot on his marriage to the lovely Lori Marsden on June 23. The ceremony, conducted by Pastor Linda Applegate, was held at the Forked River United Methodist Church with the reception following at the Captain's Inn.

The newlyweds requested that in lieu of gifts, donations be made in their name to the church for the handicapped entrance fund, the project so dear to our late volunteers, Howard & Rose Furback.

We wish everlasting love and joy to the happy couple.
KUDOS FOR THE COOKIES!

Girl Scout Troop 538 dropped by the Lacey Food Bank and brought us a bountiful supply of cookies for the clients!

Not only are these charitable little hearts gaining lifetime skills in running their own cookie business and working with others, their donation is also teaching them a wonderful lesson in giving.

As the recipients of these tasty goodies, the Lacey Food Bank is most grateful for their generosity.
QUITE A RIDE!

The Sentimental Cruisers car club raised $4,000 for the Lacey Food Bank at a recent event held at the Captain's Inn restaurant. The club raised $3,600 and the Captain's Inn rounded the donation up with an additional $400.

Storemaster Dick Sansone accepted this generous donation on behalf of the LFB and took the opportunity to promote our program and web site. You can watch the televised presentation on local television station 21 this Friday, June 21, at 6 pm.

We would like to express our thanks to the Sentimental Cruisers, the Captains Inn and Debbie Kaye for their participation and abundant generosity. Cruise on!
MAKING NEW FRIENDS

Girl Scout Troop 263, led by Penny Burr, visited the Lacey Food Bank recently to learn about the work we do for the needy in our community. LFB Docent Andrea Flaherty guided the scouts, their leaders and parents on a tour of the new space, and then showed them how we sort and pack the food.

Lacey Food Bank Mascot, Snoopy Boy Burnett, stopped by to greet and charm the girls much to their amusement!

The Girl Scout song goes: "Make new friends and keep the old – one is silver and one is gold." And we were very happy to meet these new friends and future volunteers. They are a treasure!
LETTER OF THANKS FROM GOVERNOR CHRISTIE

This THANKS belongs to each and every one of you

everytime and anytime the Lacey Food Bank needs it.

Thank you for everything you do!!

Should you have difficulty reading the body of the letter as pictured, it is written as follows:

During National Volunteer Week I want to thank you for joining with thousands of others from all around the country who have given so much of themselves to help us recover from the devastation caused by Hurricane Sandy.

Over the past few months, Mary Pat and I have witnessed not only the worst devastation that New Jersey has ever seen, but also the very best in New Jerseyans and the spirit of our state. The individuals, organizations and businesses who offered their time and talents to help our neighbors, friends and loved ones are an inspiration. You have helped define New Jersey as a community, one which - when faced with adversity - rolls up its sleeves, gets back to work, and in word and deed shows that it will never, ever give up. With your help, New Jersey will rebuild stronger than ever.

I cannot begin to express my gratitude to you and the thousands of others have helped in so many ways. On behalf of the people of the State of New Jersey, thank you for your help and support. It is an honor to serve as your Governor.

Sincerely,

Chris Christie

Governor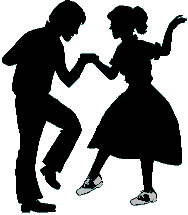 BOOGIE-ING THE NIGHT AWAY!
We want to thank the Cedar Creek Elementary School PTA for sponsoring a student DANCE-A-THON as part of a community service project!
The event raised the hefty sum of $150, which was donated to the Lacey Food Bank! Special thanks to Kimberly Batista, Cedar Creek Elementary School PTA advisor.


Pete Peters unloading the generous wares.

21st STAMP OUT HUNGER FOOD DRIVE

The 21st ANNUAL STAMP OUT HUNGER FOOD DRIVE, sponsored by the National Association of Letter Carriers, took place on May 11th with a bounty of goods collected for our Lacey Food Bank. Storekeeper Dick Sansone & LFB Co-chair Pete Peters traveled out to the Lakehurst Post Office to pick up the donations contributed by Manchester residents. The contents filled two mail trucks! Dick and Pete loaded the contents into our van and brought them back to the Lacey Food Bank where awaiting their arrival were our trusty volunteers who turned out on a rainy Saturday afternoon to sort and shelve all the wonderful goodies.

Through snow or sleet or rain, you can always count on the United States Post Office to come through! Thanks USPS and residents of Manchester for your overwhelming generosity!



l-r back row: Eddie and Linda K, new volunteers Toni & Dave, Bert. Front row Dick, Pete and Eddie G.
Guy Burnett checking out the new digs.

NEW DISTRIBUTION CENTER PREPARATIONS!

Slowly but surely, the recently acquired new space in the Lacey Food Bank building, located at 102 Station Drive in Forked River, is being expanded and transitioned to a new distribution center!

We are keeping our fingers crossed as we hope for a grand opening at our June 21 distribution. We are aso thrilled with two new combination refrigerator/freezers we received via a grant from Monmouth Ocean Food Bank.

Thanks to everyone who are lending a helping hand, especially our wonderful friend Casey Parker along with his friend Tom, who scaled a ladder to secure the American flag on the ceiling. This will be a warm, welcoming and fitting greeting for all who enter our doors.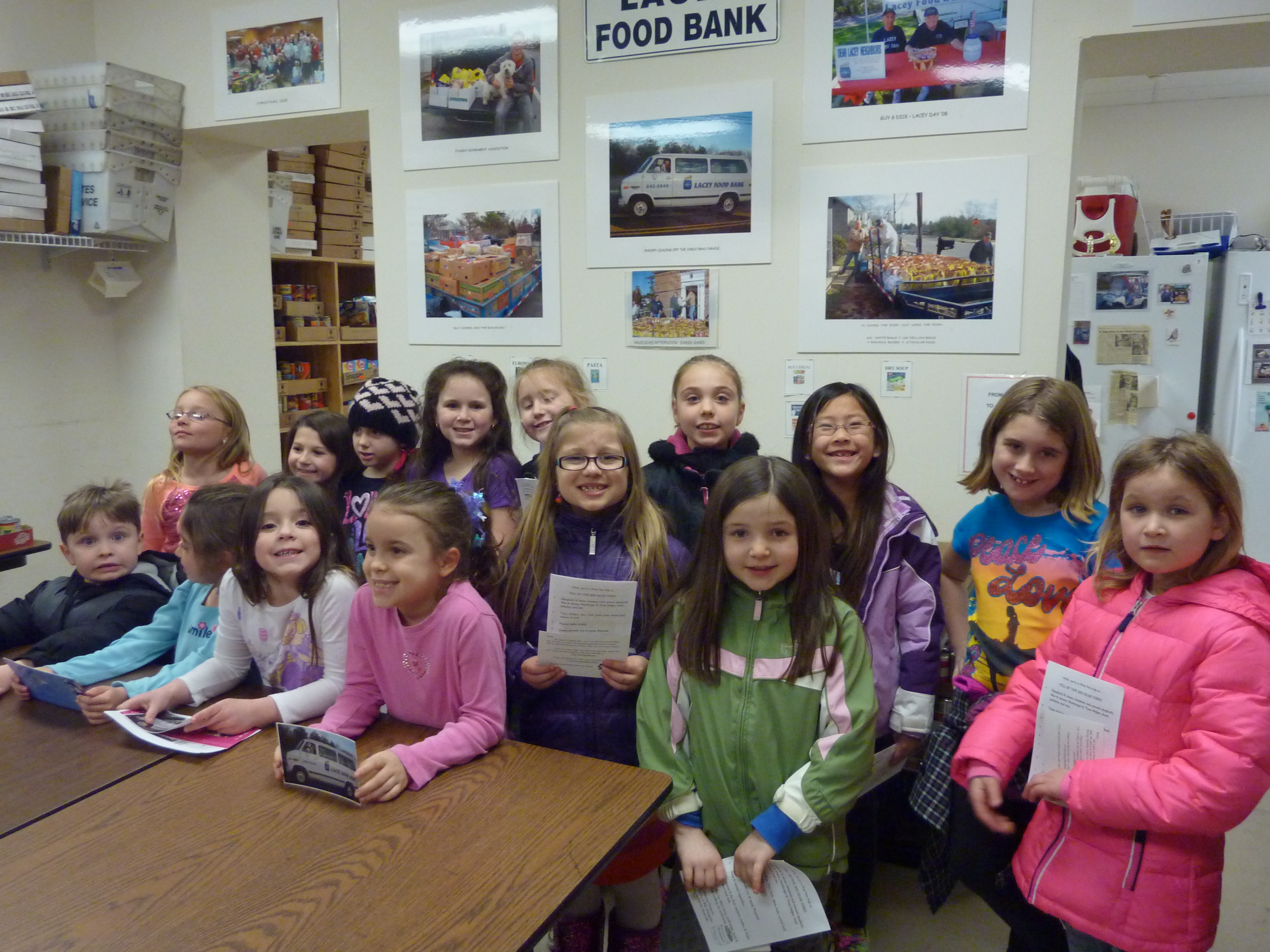 Welcome to the Lacey Food Bank, Girl Scout Troop 598!
This group of fine young ladies from Girl Scout Troop 598 recently toured the food bank with their troop leaders Andrea Brierley, Jennifer Maddelena and Halli Santarsiero.
Volunteer Andrea Flaherty led the girls through the tour explaining the process for collections, storage and distribution of food for our clients in Lacey Township. The troop also added to our food stock with donations of their own! It's so important for these youths to learn about the critical work the Lacey Food Bank does for the hungry in our community. The girls are learning a valuable lesson in volunteerism, and hopefully will join us in our efforts some day in the future. The world needs more of these precious smiles and helping hands!
ON YOUR MARK, GET SET, GO!

Gifts to the Lacey Food Bank come in many forms and many sizes. Look at what the LFBKids recently received from John Navarro of South Jersey Running & Triathalon! 30+ pairs of brand new running shoes just waiting for some little feet!! Many thanks to John Navarro and to LFBKids Volunteer Elaine Triano for securing this generous donation.
Proud Paws Break Record in Annual Souper Challenge!!

Spring may be in the air but just a few short weeks ago the Proud Paws at the Mill Pond School turned up the heat on Ol' Man Winter!!! The Annual Souper Challenge, under the leadership of advisors, Mrs. Supsie and Mrs. Rutigliano, yielded an unbelievable 892 cans of SOUP for the Lacey Food Bank.

Leading the pride with the most cans collected were Mrs. Slota's 6th grade class and Mrs. Lallier's 5th grade class. The winning classes were treated to a pizza party sponsored by Hauswirth & Sons Insurance. Many heartfelt and warm thanks to all the students, teachers and administration of Mill Pond and to Rich Hauswirth for his continuing support of the Lacey Food Bank!!!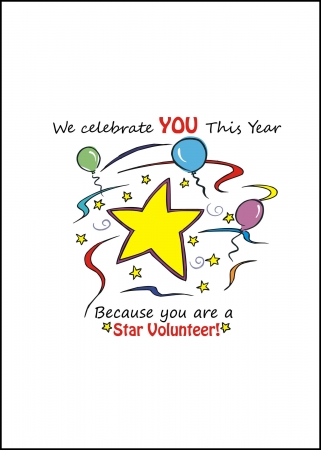 THANKS FOR ALL YOU DO!
Our Lacey Food Bank Volunteers have a passion for helping others by contributing their time and efforts for so little in return. But on April 1 we took the opportunity to pause and celebrate the time, treasures and talent they so selflessly give throughout the year. The beautiful ambiance of the Captain's Inn in Forked River provided the setting for our celebration, along with delicious food and fine beverages. The merriment included door prizes, laughter and a ton of fun as we enjoyed an afternoon of friendship and fellowship.
It came as no surprise to any of us that the Annual Friend of the Food Bank Award was presented to Richard Hauswirth of Hauswirth & Sons Insurance. Rich, along with his wife Margareth, have been staunch supporters of the Lacey Food Bank throughout the years. Not content with the usual means of 'write a check' support, Rich has come up with several novel, creative and lucrative ways to keep the interests of the Lacey Food Bank ever present to his friends, colleagues and clients. From referral awards to rock n roll; to collection bins for the LFBKids at Christmas; to the launch the Healthy Meals program or the sponsoring of the Annual Mill Pond Souper Challenge pizza prize, the Lacey Food Bank has a Friend in Richard Hauswirth!!!
The Lacey Food Bank is so truly blessed to have such wonderful, caring volunteers who are always ready, willing and able to pitch in and get the job done for the less fortunate in our community!
We want to send out a big thank you to the students, faculty and staff of Lacey Township Middle School for sponsoring another food drive and collecting a vast quantity of food for the Lacey Food Bank! Special thanks to teacher Jean DeWitt, who organized the event.

We are very appreciative of all of our Lacey Township Schools for their continuing dedication to helping others, especially those right here in our community who are in need. Their on-going committment stocks the food bank shelves for our clients, and we are very lucky to be the recipients of their generosity!
We'd like to share the following letter we received this week.
Dear Lacey Food Bank,
I am writing this letter to inform you that the LHS Varsity Winter Basketball Cheerleading squad is donating a check in the amount of $300. It was our privilege to participate in such a rewarding experience.
The money was raised through our annual Mr. Slam Dunk competition. Due to the more than average amount that was fund raised this year, we wanted to donate it to a good cause within our community. LION PRIDE
Thank you
Aimee Del Vento
Coach, LHS Varsity Winter Basketball Cheerleading Squad

MMM, MMM GOOD!

The entire second grade at Cedar Creek Elementary School held a much-needed Soup Drive this month for the Lacey Food Bank. This event, which was organized by Jen Bentley, netted over 250 cans or ten cases of soup!

This is a very timely donation as the icy cold winds of winter blow. What better a way to chase away the chill than with a hot bowl of nutritious, delicious soup? It's yummy and warms the tummy!

Thanks, Cedar Creek Elementary School for this timely, mmm…mmm good donation.
WHAT WOULD WE DO WITHOUT THEM?!?

Meet Ryan, who along with Bud and Jack from Rec make sure that clients who don't have transportation get to a food distribution. And that's not all...here he is securing the more than 80 bags of food that will ride the bus solo and be delivered to each of our 40-plus homebound and disabled client families too!! Thanks, guys!
| | | |
| --- | --- | --- |
| | Volunteer Elaine with assorted pre-packed hygiene bags. | |

Did you know that SNAP or EBT cards (formerly known as Food Stamps) carry with them lots of restrictions? The EBT system is setup and works like a debit card. If the item being presented for purchase is not part of the allowable food products the purchase, it will not be approved at checkout.

Households CAN use SNAP benefits to buy foods for the household to eat, such as: breads and cereals; fruits and vegetables; meats, fish and poultry; dairy products; seeds and plants which produce food for the household to eat.

Households CANNOT use SNAP benefits to buy: beer, wine, liquor; cigarettes or tobacco; any non-food items, such as: pet foods; soaps; paper products; household supplies; vitamins; over the counter medicine; first aid; food that will be eaten in the store; hot foods.

With the cold and flu season upon us, and realizing that the cost of a bottle of aspirin or cold medicine can seriously impact a household budget, the LFB Kids Committee sponsored a "Stay Healthy January" distribution. Everything from children's strength pain relievers, vitamins, aspirins, adult antacids, cough syrup, heat packs, hand sanitizer, tissues, new toothbrushes and pre-packs of soap and other hygiene and good health essentials was made available to all our clients.

Thanks to the Caroccia, Blaszak & Peterson Families, Lacey Middle School, and CVS for the donations that made this possible.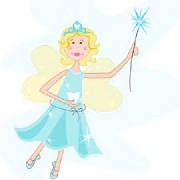 HEARTFELT BLESSINGS
Little Miss Olivia Wall from Linden, NJ donated her tooth fairy money so she could "help feed poor people who have no food."
This is the start of a life of caring & sharing, and the Lacey Food Bank wanted her to know how grateful they are for this very special act of generosity.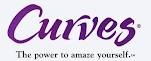 We want to extend our thanks and best wishes to Judy, Anna and all the staff and clients of CURVES for all they've done for the Lacey Food Bank. Unfortunately, the business has closed.
CURVES has always been so supportive of us, holding a month long food drive every February, and gathering offerings for the kids programs, including back to school supplies and Christmas toys.
We just wanted to bid you farewell and say that will be sorely missed.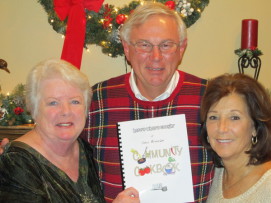 Cookbooks for Sale, Funds Benefit Lacey Food Bank
Twenty copies of a Seabreeze community cookbook are still available with funds benefiting the Lacey Food Bank. During the summer, the Seabreeze community decided to put their recipes to good use and make a cookbook.
"We do a fine job at partying around here," Pat Carlson said. "We have all these wonderful recipes." Once the cookbooks were made, they were put up for sale in October for $20 a copy. Approximately 80 were sold and $1,100 was donated to the food bank."We all eat so well," Carlson said. "There's so many people, especially in Lacey, that just don't have that kind of luxury."
Each cookbook was about 50 pages and contained approximately 80 recipes."It's done very nicely," she said.
Seabreeze still has 20 copies for sale. Carlson is taking a donation of $20 per copy in cash or check made payable to "Pat Carlson" with "Seabreeze Cookbook" in the memo.
(Thanks to the Lacey Patch for this article. Please click link below for more information.)
CELEBRATING A JOB

WELL DONE!


During the year, LFB volunteers look forward to "meeting, greeting and eating" together. The first of these occasions was the Annual Volunteer Holiday Luncheon that took place recently at the Captains Inn, Forked River. More than 40 volunteers of the Lacey Food Bank took a few hours out of their busy schedules to celebrate a year well spent serving the community. Lunch was bountiful with a choice of soup, salad, 3 entrees, cheesecake & beverage.

Door prizes were donated by local business - thank you one and all.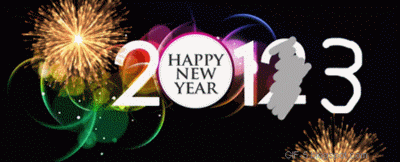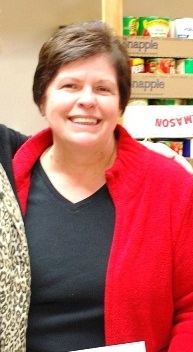 "In one blink, everything changed. Even though it should have been a clear, sunny day the whisper of the wind became a hurricane that destroyed everything it touched." ~ Anon
Little could anyone know that when we dedicated 2012 as the Year of The Hometown Hero, that we would be facing a devastation beyond anything we have ever experienced. During the crisis that was Hurricane Sandy, when communications were jammed, the ingenuity of some of our more dynamic social media users became an important tool for coordinating efforts and ensuring that donations, food drives and food deliveries were directed to those who needed it the most. It's reassuring to know that even in the most trying of times, ingenuity and resourcefulness help us reach the people who need us the most.
The Lacey Food Bank is facing many challenges this year. But I'm looking forward to 2013 as a year that will see us developing and growing our community partnerships, our programs and welcoming new volunteers. New ideas, vision and courage can turn those challenges into opportunities.
Many thanks to the community groups, businesses, schools, sports groups, fraternal, civic and charitable organizations, private individuals and our own LFB volunteers who continue to step up and give us hope. You are my Heroes!!
Thank You and Happy New Year!
Laura Caroccia, Co-Chairman, Lacey Food Bank
Chair, Lacey Food Bank Kids Committee
WELCOME 2013!
The Lacey Food Bank welcomes you to our web site. Thanks for taking an interest in who we are and what we do for our community. We're proud of our 90 plus volunteers who work vigilantly to help over two hundred families in need right here in Lacey Township. And we are proud of what our community does to help those less fortunate.
Hurricane Sandy presented a big challenge in 2012, one that we were able to meet (and in some cases continue to meet) because of the generosity of our organizations, schools, businesses and folks like you who seek to give back to the wonderful community we live in.
Hopefully, during 2013 our clients will shrink in number, but whatever the future brings, the Lacey Food Bank volunteers will continue to meet our mission.
Thanks again for your interest . Check in with us once in a while to see what's happening.
Have a Happy & Healthy New Year!
Harold (Pete) Peters, Co-Chairman, Lacey Food Bank
Chairman of the Volunteer Committee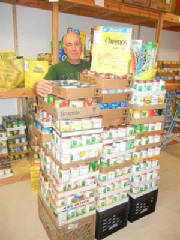 STORESMASTER DICK SANSONE
(Along with co-chairmen Laura Caroccia and Pete Peters, the Lacey Food Bank has committee chairmen. Dick Sansone, Storesmaster, heads a very large committee of movers, sorters,sackers and storekeepers. You can find Dick in ShopRite almost any day of the week. He personally oversees the ordering & shopping of all food bank items. Despite having lost his home to Hurricane Sandy, he still manages to fit in his food bank job while waiting for FEMA and Insurance Companies to help him rebuild.)
A VERY BIG YEAR!
2012 was a big one for us at the food bank. More clients than ever before, more food to supply and hurricane emergencies to contend with.
The down times are from June through September when there are no food drives & the food bank kids are home clamoring for more to eat. The shoppers at ShopRite are a big help at ths time and we collect daily from the pull out bins in the lobby.
But then the schools, sports groups & scouts get behind us and hold collections that refill our pantry. When you consider that probably one third of our food comes from school and youth collections, it just shows what kids can do. In our case feed over 560 people. If we had to buy that we'd be out of business.
This year, as we moved toward the holidays, the business, professional and citizen communities pulled out all stops. Above is a picture of just part of the food drive one young man held. Sam Constantino called in his friends and collected a mountain of food, six truckloads in all.
Of course I can't thank all of you who are our salvation and support. But take a few minutes to go back to Newsletter 2012 and you'll see an amazing story of community love and support.
And as a personal aside, I have to thank the wonderful teens who comprise the Lacey Food Bank Teens Corp. Along with their leader Donna McAvoy and parents, they showed up at my flooded house the Sunday after the storm and cleared out the entire ground floor. I will never forget this.
Again, thanks for everything and keep it going. We need you.
Dick Sansone, Chairman of Stores Committee