Lacey Township Food Bank



2017 Newsletter
CO-CHAIRMEN ED WEISBROT & HAROLD "PETE" PETERS WELCOME YOU TO THE LACEY FOOD BANK. CHECK HERE ON THE NEWSLETTER PAGE AS WE WORK OUR WAY THROUGH THE YEAR.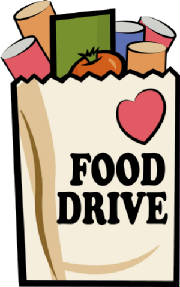 A HUGE THANK YOU FOR ALL THE FOOD DRIVES
The end of 2017, the cupboards are bare and...we get an unexpected visit from Pam & Doug Sedeyn from Lanoka Harbor, with 90 BAGS OF GROCERIES collected during holiday festivities with friends and family. This kind of giving is the basis of the food bank being able to keep up with the demands on our resources. From dropping food into the bins at ShopRite, donating holiday turkeys & hams. individual food drives, organizational drives- its all due to your giving ethics. The Lacey Food Bank is a true community effort. Thanks to all of you.

Girl Scout troop 506 of United Methodist Church participated in a tour of our food bank this past Saturday and they experienced how our clients receive foods at distributions. They also worked at receiving some foods and how we have to check for expiration dates and conditions before we can issue to our clients, how those foods were stocked and how the distribution takes place. . Last but not least, they presented the Food Bank with a $100 check from the funds they earned by selling cookies. Pictured is co-chair Pete with a happy smile. Go Girl Scout troop 506.
IT'S THAT TIME OF YEAR
when our friends from the Intergeneration Club come with a bus filled with non food items. They do this every year right after distribution and the youngsters help sort the bounty.
No, you can't eat soap, shampoo,laundry detergent, paper goods, plastic wrap and foils. But our rule of thumb is "If you need it, so do they".
Our thanks go out to this amazing group, who collude in many civic projects through out the year. We are so glad that we're on their list!
(click to enlarge pictures and check out who is in the middle of the middle picture at ground level. Yes, it's Duffy Burnett who charmed the group as host doggie. )
Closing out November, the Lacey Food Bank is thankful and grateful to the members of the Forked River Rotary and the students of the Lacey High School Interact Club who provided the manpower to sack, pack and carry out the fixins' for a complete Thanksgiving Dinner for our 200 Lacey Food Bank families. For more than 20 years this tradition of Thanks and Giving has been a gift to the needy families in Lacey by the Forked River Rotary. With turkeys provided by Walmart and the trimmings from the Lacey Shoprite this joint venture with the Lacey Food Bank also allows the students to experience first hand a 21st century version of the shared harvest feast.
The Lacey Food Bank is indebted to the many community groups, businesses, individuals and schools who open their hearts and their pocketbooks to help us feed the Lacey families who are in need. In a time when more people than ever are reaching out for help, we are proud to be part of a community working together to put food on the tables of those who need it the most.
~ Laura Caroccia
Wrapping up a busy November was a visit from the Lacey Women's Club who surprised us and our clients with a little pre-holiday cheer for the Thanksgiving table. Crafted by hand under the leadership of Adrienne Melnyk, the Women's Club had been hard at work for the last few weeks making these festive Chris-Mouses to decorate tables and trees for the upcoming Christmas season. Many thanks to all the crafters at the Women's Club and to Adrienne and Lori Vircillo for making the early morning trek to make sure we had them in time for the Thanksgiving distribution!! Your kindness and creativity brought a smile to all of us!
~ Laura Caroccia
You may recall we were the recipient of an Eagle Scout project that provided us with a small community garden. We've already been able to share the early fruits of that project with our clients. So imagine how happy we were when we were approached recently by Scout Jack Tirella from Troop 56 with an idea of putting in a Potting Bench for volunteers to work at while planting and maintaining the garden. We were delighted to be part of this Eagle Project! And right before Thanksgiving the completed Potting Bench was delivered to the garden site. What better way to celebrate the season of Thanks and Giving than with these gifts that allow us to share the Fall harvest with our clients. We can't thank you enough Scout Tirella for making it a little easier for our volunteers to keep our Garden of Hope growing!!
~ Laura Caroccia
| | |
| --- | --- |
| | "I believe that children are our future. Teach them well and let them lead the way" Just lyrics to a song? I don't think so. If ever there were leaders in the making these girls are it. Say Hello to Hannah Sampson and Kayla Fitzpatrick who stopped by the Food Bank recently to share with me the outstanding results of a recent fundraiser they had at Grace in Motion to benefit the Lacey Food Bank and the Lacey Food Bank Kids! Old hands at helping us out, this is the 3rd year that Hannah and Kayla have spearheaded a very successful fundraiser. But Hannah and I go way back to the Sampson 4th of July Celebration in '14 when 6 year old Hannah made and sold bracelets to the partygoers! Entrepreneur? Maybe. Budding philanthropist? For sure! With a fistful of dollar bills (and a beautiful bracelet for me!!) Hannah stopped by the Food Bank and donated her day's take to us! The following year, joined by her best friend Kayla (and a little rounding up by Dad) Hannah & Kayla presented to the LFBKids a check for $154.00 to go toward the Back2School drive. Fueled by their success the girls switched seasons and in 2016 they hosted a Christmas party for their friends, asking all to bring in a donation. And did they ever!!! Once again this duo went over the top with toys and gifts and a donation to our LFBKids Christmas Shop! This year they planned a Halloween Bash! With space graciously donated by Grace in Motion and with an assist from their families the girls hosted a day of fun, food and prizes. Donations just kept on coming and when it was all over they presented to the Food Bank a tablefull of non--perishable food and an $800 donation that will go to the Kids for Christmas and to Keep Healthy January! Thank You Hannah! Thank You Kayla! And Thank You to the Sampson and Fitzpatrick families who by example have taught Hannah and Kayla the selfless qualities of kindness and generosity! ~ Laura Caroccia LFBKids Chair |
Lacey High school football team scores again with this years "Mr. & Mrs Touchdown" donation of over $1200 plus a donation from Pirchio Electrical contractors. The yearly event is managed by leader Erin Tiazkun, pictured 2nd from left. Also shown is Mr Touchdown, #17, Anthony Tobia and cheerleader Ms. Touchdown, Olivia Larrison. Coach Vircillo pictured on the right always tops off our checks to even money. Pete, on the left is always graciously accepting their donation. We are so proud of Lacey High school and their constant support of our food bank. Go Lions!

 
Packs 156 and 56 Come through For LFB Again

Despite bone chilling temperatures, our friends from Pack 156 and 56 came streaming in bearing food all day. Part of the National Boy Scout food drive, the scouts distribute bags to resident's doorsteps with a list of needed food, then return to collect the filled bags the following week.
And what a bonanza for us, especially since our stores are so low.

Thanks to all the scouts, their families, and the kind residents who filled an astounding 388 bags of food.

(Plus a hoorah to the volunteers who worked all day to move,sort & shelve the food. )
Here are a few pictures of our (hopefully) Garden of Hope. Boy scouts from troops 56 and 156 worked in the 90 deg. heat to weed and plant the garden that Eagle Scout Kyle had built via earning his Eagle Scout badge.

Leaders Mark, Paul, and Tamara headed up a team of eager scouts, Nicholas, Quinn, Jack, Sean, Aidan, and Charlie, showing them how to weed and plant tomatoes. Our plan is to harvest them for our clients at the Lacey Food Bank. Included in the pictures are volunteers Trudy and Al - hard at work, it prior to the boys participating.
The Moose lodge of Lacey has again gone over the top with another donation to the food bank. Last year they purchased an IED (defibrillator) for the food bank, and now gave us $1000 in support of our Food Bank. Here, co-chair Pete is receiving and saying thanks to all members after Deputy Mayer Nick Juliano presented the check.

The Moose lodge also donated to other non-profits here in the twp, including the fire houses of Forked River, Lanoka Harbor,Bamber, Lacey Police public benefit league, EMT of Lacey and Forked River, and several other groups.

We are proud of all our civic groups here in Lacey.
Stamp Out Hunger

The Forked River Post Office participated in the nation wide food drive to "Stamp Out Hunger. Mail patrons were asked to leave a bag of non perishable food by their mailbox.

Despite the horrendous weather, residents and the men and women postal workers collected a whole mail truck of food for the Lacey Food Bank. Thanks from the Lacey Food Bank and the clients we serve.
Special Thanks!!

Ocean First Bank presented a $1000 donation in support of the Lacey Food Bank. It's folks like these that keep us going. Thank you for your generous support of the Lacey Community and our Food Bank!
(Pictured Left to right - LFB Co-Chairman Pete Peters, LFB Office Manager Ginger Lowe, Kauren Dezzi, VP Business Development, Ocean First, & Cynthia Pieja, CPA & LFB Trustee)
Annual LFB Volunteer "Thank You" Lunch

| | |
| --- | --- |
| | |

Co-chairman Pete MC'd the affair where a special thanks went to Laura, Dick and Ed. Ed was given the "over and above" where he wore a special crown, was awarded the term of "Sir" for the duration of the luncheon because of his generous efforts given to not only the Food Bank, but for his other activities as Social Service, Church soup kitchen, therapy dog sessions, and other passions.

Approximately 60 volunteers attended our annual "thank you" luncheon where about 30 door prizes were awarded and pictured above shows the happy winners.

Everyone enjoyed the wonderful meal provided by Debbie at the Captains Inn.~JB

April marks National Volunteer Month and whether they are breaking down donations or breaking bread together, there are few people more dedicated to serving the needs of this community than the volunteers at the Lacey Food Bank.

Special thanks yesterday was extended to Debbie Davies and Tabetha Crawford of Pet Valu who every month contribute a carload of dry and canned dog, cat and other pet foods and necessities. As this year's "Friend of the Food Bank", we and our clients have come to depend on them to help us keep the family pets with their families. Thank you Debbie and Tabetha and Pet Valu for everything you do for your Lacey neighbors!! Thanks to the time and energy of our volunteers and friends, the Lacey Food Bank continues to grow it's programs and resources. Working together with our community we are sure that we can do great things!! ~Laura Caroccia
The Easter Bunny came early to the Lacey Food Bank Kids this year thanks to generous contributions from Exelon and the Lacey Township High School Interact Club. A long-time friend of the LFBKids, Mrs. Marita Zaremba, Executive Secretary at Exelon presented us with a $300 donation to be used to bring Spring sweets to the children and the families on our client list and the Interact Club at LTHS added to the sweetness by coordinating a candy drive at the high school. We were fortunate that the weather cooperated on distribution day to allow us to set up outside. More than 150 baskets, coloring kits, Easter eggs, small games and lots and lots of candy were on display and given away! Special thanks to Interact Students Natalie, Chelsea and Sarah who came by and lent a hand with the setup, distribution and cleanup!! A Happy & Sweet Spring to Us All!!
~ Laura Caroccia
BIG Donation from the Women's Club of Lacey

The Women's Club of Lacey went over the top with their huge food drive for us.The men of the food bank estimate that 1,000+ pounds - or a half a TON - was donated.. And at critical time of the year, when school food drives are winding down, and families are struggling to keep up with utility bills and keep food on the table as well.

ALSO, along with all that food, they collected 140 cans of tuna as part of the club's monthly project to collect tuna for us throughout the year. You can check out how they are doing by going to www.laceyfoodbank.ORG

"Thanks & Acknowledgement "

page.

Our motto is "A Community Caring by Sharing" The Women of Lacey embody this giving ethic all the way.

For this we thank them!
Recently the Forked River Presbyterian Church Youth Group held their annual food drive for the Lacey Food Bank. Along with a van loaded with non -perishable food, they also contributed $80. which will be used to buy ShopRite food cards for food bank clients.

Our sincere thanks go out to this enthusiastic dedicated group of youngsters,, and leaders Tadd Maffuccu, Kelly Fitzpatrick, Steve Lundy & Courtney Rzeplinski & Pastor Terry Chapman for their help in our war against hunger. ( Terry Chapman is a FOFB -Friend Of the Food Bank- and also serves as one of our trustees.)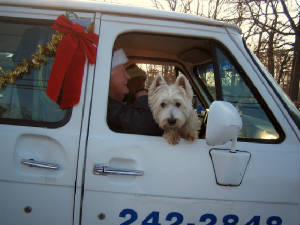 THE LACEY FOOD BANK LOST IT'S MASCOT THIS WEEK, WHEN OUR DEAR LITTLE SNOOPY BOY BURNETT PASSED OVER THE RAINBOW BRIDGE. SNOOPY HELD MEET & GREETS WITH SCHOOL CHILDREN DURING TOURS OF THE FOOD BANK WHILE HANDING OUT HIS AUTO (PAW)GRAPH CARDS. HE SERVED AS A TASTE TESTER OF BROKEN COOKIE BAGS FOR STORESMASTER DICK & HE AND HIS DAD, GUY BURNETT, RODE IN EVERY HOLIDAY PARADE, REPRESENTING THE FOOD BANK . WE'LL MISS THE LITLE GUY AS WE BID HIM FAREWELL.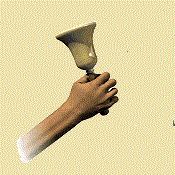 Congratulations to Phillip & Mary Ann Czech for being the first in 2017 to sign up as esteemed sponsors. The Czechs are one of several sponsors who have been with us since 2002, an astounding testament to their giving ethic. We thank you so much.
ANNUAL VOLUNTEER LUNCHEON STARTS OFF 2017

WITH A BANG

Food Bank Co- Chairman Pete Peters , who also serves as the head of the volunteer committee, did it up in fine style. The luncheon was held at the Captains Inn with over 70 volunteers attending, meeting & greeting the many factions of fellow volunteers, from storekeepers and packer sackers. to the Big Blue crew and kids committee. A big highlight was the drawing by Pete of over 50 door prizes donated by local businesses from wine & car washes to WalMart gift cards.

Wouldn't you love to become part of Lacey's finest? Check us out with Mr. Pete at captpete100@gmail or call him at 609-402-5105 or spend a while on our website at laceyfoodbank.ORG

All the happy winners of door prizes at our annual volunteer Christmas luncheon. A fun time enjoyed by all! Thank you to everyone for all of your help throughout the year!

CLICK TO ENLARGE PICTURE
Lacey Food Bank volunteer Ginger Lowe is being handed a check for $820 from Blase DeNatale, local jeweler and avid food bank sponsor.

Over the holiday season he sold special pieces of jewelry and gave the proceeds to the food bank. Blase is a fine example of "A Community Caring by Sharing ."

Thanks to folks like him who make our mission possible.